Okay, I'm freaking out. I went to IKEA's website today and do you know what is gone?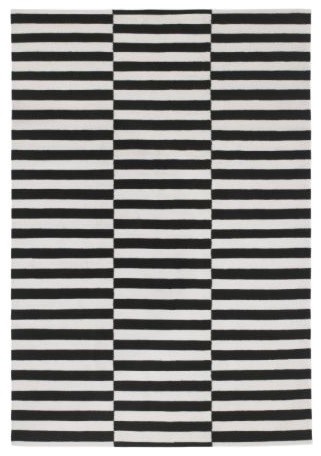 Um, yeah. Their ubiquitous Stockholm Rand Rug. Classic color combo, chic design, affordable price.
I checked again. Gone from US, UK, Sweden, Germany. I assume the rest of the countries are the same, although I didn't bother to check every single one.
It had just finally come back in stock a couple months ago after being unavailable for what seemed like forever. Now it's apparently been obsoleted.
Please don your black clothes. It's time for mourning.
Hollie